15 / 07 / 2021
Inventor becomes a member of the world's larger global refrigeration wholesaler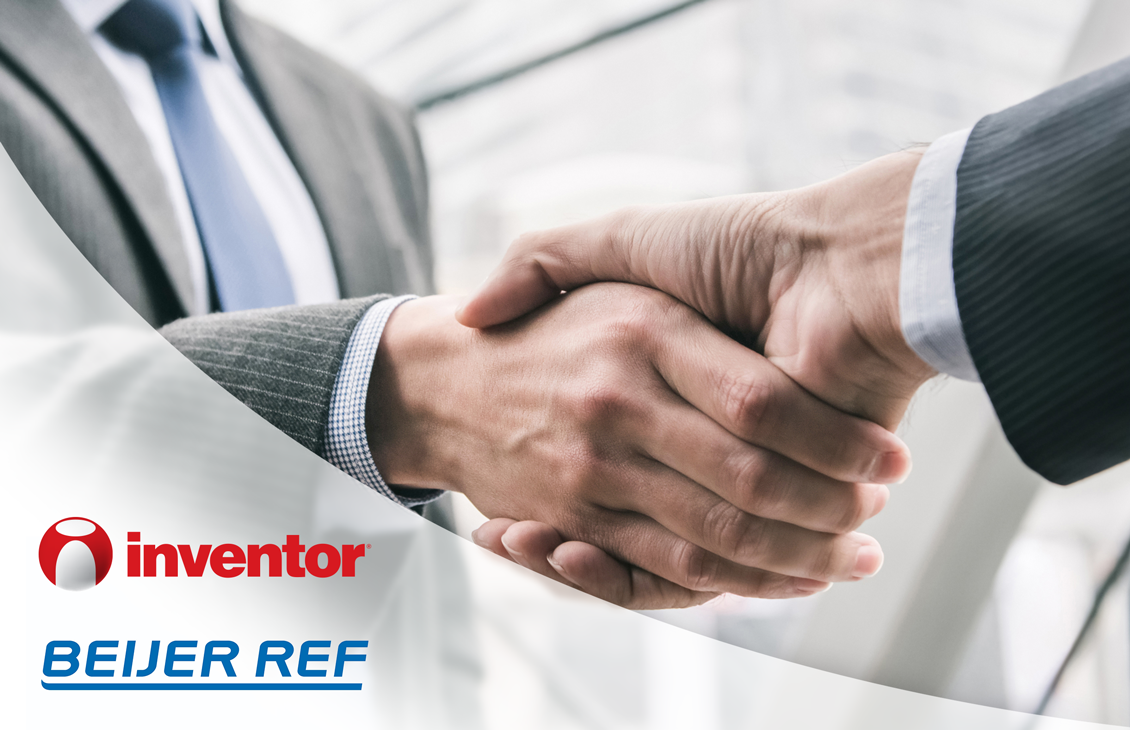 Inventor group, with leading presence at the air-conditioning category in Greece, continues its pioneering course with a deal that changes the category's status in the Greek market.
The company becomes member of Beijer Ref Group, as the two parties signed a deal with which Beijer Ref obtains 80% of Inventor's shares, with the option to obtain the remaining shares, establishing its presence in the Greek market. Inventor has achieved high profitability the recent years, with 19% yearly growth and 40% EBIT growth the last four years. The company has extended experience in the air-conditioning sector since 1966 and represents Inventor, GE appliances and Haier brands. The head quarter offices are located in Athens, with a second sales office in Bucharest (Romania). Its primary business is suppling retail and professionals networks. At the same time, its cooperation with leading marketplaces such as Amazon, Fnac, Darty, eBay, CDiscount etc. is of great importance, since these platforms will signify a new distribution channel for Beijer Ref. Inventor's annual sales reach the number of 60 million euro and it occupies approximately 80 employees.
Beijer Ref is the world's larger global refrigeration wholesaler, of 70 subsidiaries in Europe, Asia-Pacific and Africa. Annual sales reach 1.4 billion euro in 37 countries. Beijer Ref Group of companies offers a large selection of products that cover all aspects of commercial and industrial refrigeration, air-conditioning and heating, to clients around the world. Beijer Ref is registered in Large Cap Nasdaq index of the Stockholm stock exchange market and its head office is located in Malmo.
Both companies' alignment in the philosophy of constant growth and technology, as well as the extended experience in the air-conditioning business, will boost each party's corporate plans. Beijer Ref and Inventor has signed a binding agreement, after which the competition authority in Romania will now review the transaction. The takeover is expected to take place during the autumn of 2021. Inventor's management and executives will continue to operate under the same philosophy, regarding distribution and marketing, keeping the same direction towards technology and growth.
Per Bertland, CEO of Beijer Ref, comments:
"We are very pleased with this addition: Inventor adds both value and competence to our group. Greece is also a completely new market for Beijer Ref, which is in line with our growth strategy. Inventor has strong potential and we look forward to continuing to develop the company together with customers and management."
BEIJER REF AB is a technology-oriented trading Group which, through added-value products, offers its customers competitive solutions within refrigeration and climate control. Beijer Ref is one of the largest refrigeration wholesalers in the world, and is represented in 38 countries in Europe, Africa, Asia and Oceania.
Beijer Ref AB (publ) T. +46 40 35 89 00 Stortorget 8, SE-211 34 Malmö www.beijerref.com
George Assimakopoulos, CEO of Inventor Group, comments:
"We are honored to partner with Beijer Ref, as we greatly appreciate their stellar work and reputation. We are excited to elaborate on future prospects with Beijer Ref by our side - to meet our objectives, following our strategy and implementing our business plan with the added value of this collaboration."