04 / 03 / 2019
Inventor sponsors the "Hotel Air Conditioning" expo!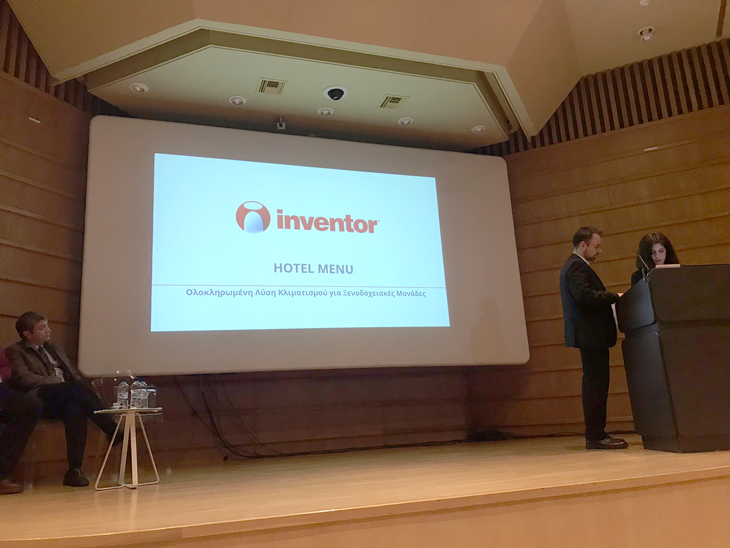 Presenting the innovative controlling service for air condition units, HOTEL MENU
The "Hotel Air Conditioning" expo took place on Saturday 23rd of February with great success. The event's aim was to fully inform about innovative business ideas when it comes to energy saving and enhancing entrepreneurship in the hotel air conditioning sector.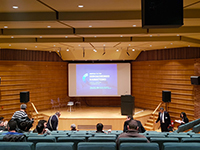 Photo: 20190223_104622 A great number of professionals, mechanical engineers, construction companies and offices, facility managers, hotel managers, hotel business owners and many more were present at the event.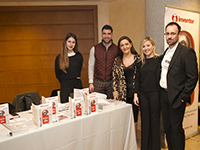 Inventor was there in order to present the air condition integrated controlling service, Hotel Menu, that can achieve an energy saving level of up to 70%. Besides, the brand has always been leading the evolution process in the air conditioning sector and has been working towards the improvement of the air quality and total result from the air conditioners operation.
Hotel Menu is a group of specifically designed air condition's functions to reduce energy consumption and improve their efficiency, at hotels.
A special menu on the remote control gives the ability to easily adjust the basic settings of every air conditioner, saving energy of up to 70% and extending the units' lifeline. That way, we can ensure that flexibility, autonomy, ultimate control and efficient maintenance are vastly achieved.
Inventor brand integrates this technology in 4 air conditioning series, 3 domestic and 1 multi-split air conditioning system. Apart from that, inventor AC series offer the most ideal conditions both in cooling and heating operation, along with high-end technology with A+++ energy class, R32 ECO refrigerant, low noise level, smart wi-fi control and Ionizer.
Check all the air conditioning series here: https://www.inventorairconditioner.com/air-conditioning