08 / 06 / 2018
Golden Fin – The ultimate solution for seaside areas!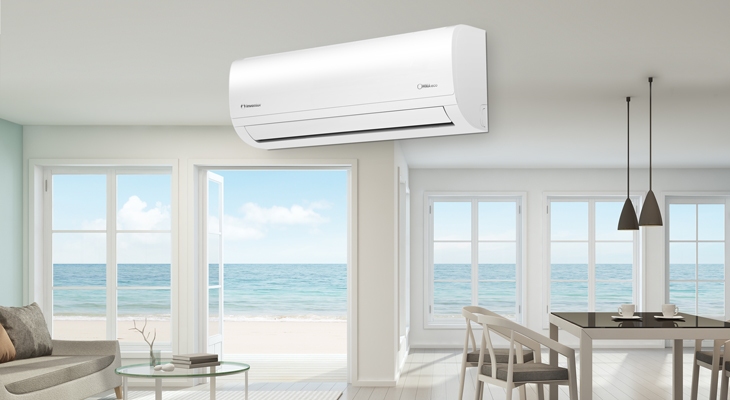 The golden hydrophilic compound is an improved coating of both the indoor and outdoor unit that protects the aiconditioner, especially at areas with high humidity levels. This anticorrosive coating is solid proof of Inventor aironditioners' high-end technology and ensures the endurance and effective performance of installments located in coastal areas with intense weather conditions.
The Golden Fin contributes in:
Maximum protection and endurance of the outdoor unit at areas with high humidity levels and increased corrosive possibility such as rain and salty air.
Acceleration of the defrosting process, while in heating mode, thanks to the effective coating, even in the most intense weather conditions.
Heat exchange much longer lasting performance even in rapid weather condition changes.
Perfectly clean and healthy atmosphere thanks to the antibacterial action of the indoor unit golden coating that prevents bacteria from spreading.
Golden Fin is 100% environmentally friendly and achieves the ultimate performance of the airconditioner! The hydrophilic coating of the indoor and outdoor unit's refrigerant contributes in the extension of the airconditioner lifeline while you get to enjoy the ideal conditions and perfect air quality in your place!