16 / 03 / 2018
Natura Air Purifier for optimal air quality!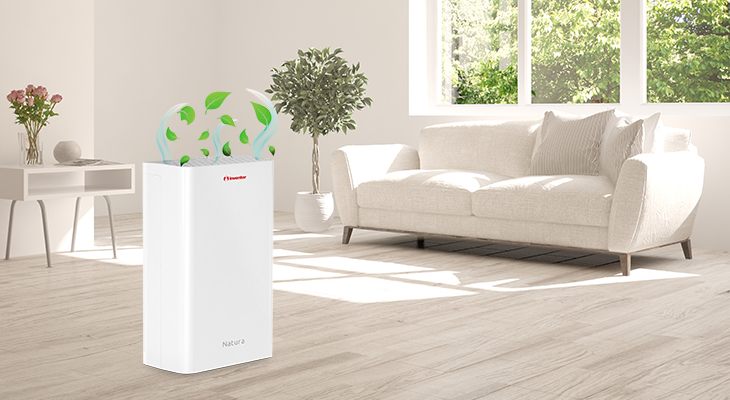 Inventor's New Natura Air Purifier provides impeccable air conditions in your household by removing unpleasant odors, flooring fibers, bacteria, viruses and others, while enjoying a fresh and healthy atmosphere, designed with one sole purpose in mind: Better Quality in the air we breath!
The Natura air purifier is integrated with top features:
Ionizer
HEPA (High-Efficiency-Particulate-Air-Filter) & Active Carbon Filter
Filter Cleaning Reminder
Sleep Mode
Child Lock
HEALTHY ENVIRONMENT
Our Inventor Air Purifier is equipped with a powerful HEPA (High-Efficiency-Particulate-Air-Filter) in combination with Active Carbon and an integrated Ionizer, which highly ensures the trapping and removal of all the above particles for a cleaner, but most importantly, a healthier atmosphere.
COMFORT
Enjoy the sense of healthier and cleaner air, in absolute silence, by selecting the "Sleep" function of our Natura Air Purifier.
ENERGY SAVING
Extend the lifeline of your unit while also saving up on energy, with the Filter Cleaning Reminder function. Select accurate timeframes with the 8-hour Timer which allows the convenient activation and deactivation of the Purifier according to your needs.
SAFETY
Child Lock function provides maximum security during usage, ensuring the avoidance of any unauthorized usage by minors, keeping all settings unaltered.
MINIMAL DESIGN
The new Air Purifier Natura light and flexible, weighing only at 6kg, is designed to conveniently fit anywhere, while at the same time provide premium air quality for you and your household members.