27 / 11 / 2018
New KING air conditioning series!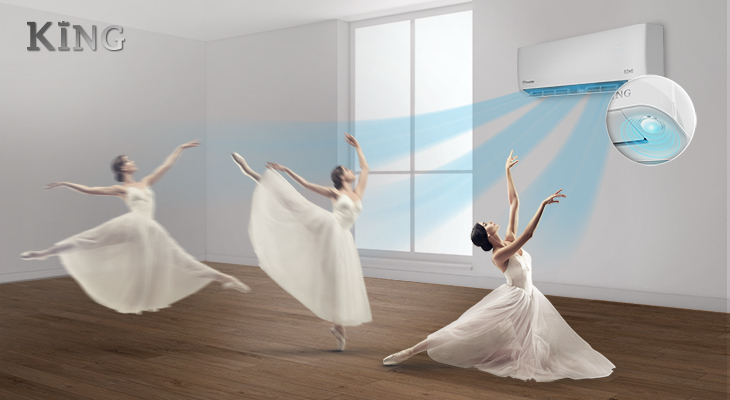 Maximum energy savings and ultimate comfort level thanks to the Motion Detector!
The new King air conditioning series is here to revolutionize the energy saving of your household, always according to your ultimate comfort!
But what is it that makes it stand out?
The advanced Motion Detector that can "read" your every move and contribute to maximum efficiency and ensure the conditions of ultimate comfort that you desire,
The air flow distribution of up to 10 meters across the room, achieving even temperature in every spot of the place,
The advanced heating belt of the outdoor unit and the compressor that ensures maximum protection of the air conditioner even in the most demanding weather conditions as well as the extension if its lifeline
The highest energy class of A+++ in every climate zone that guarantees maximum saving and functional cost reduction of your household
The triple action filter and ionizer achieve a clean and healthy environment, with no trace of germs and malicious substances allowing for you to enjoy the ideal atmosphere in your place
The smart and rapid management of your air conditioner through Wi-Fi, so that you can create the conditions you desire at your space, even you are away
The King air conditioner entails everything that can cater for your every need to create the ideal atmosphere in your place!