01 / 11 / 2018
Ultimate Energy Savings – New advanced technology by Eva II Pro Wi-Fi dehumidifier!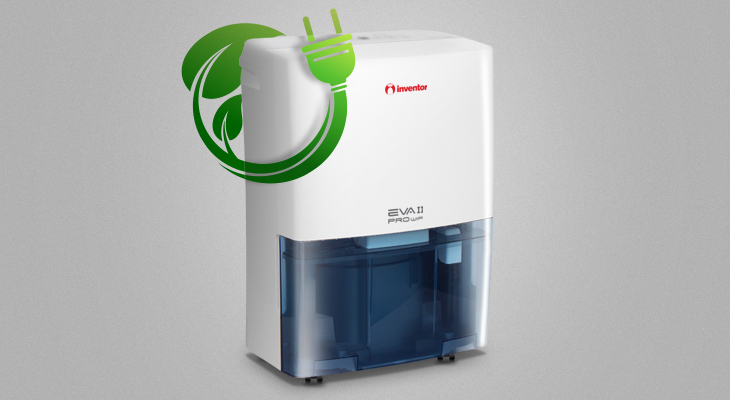 Inventor integrates the high-end technology of the continuously running fan in the Eva II Pro Wi-Fi series, enhancing:
- The accuracy of humidity detection in the room
- The device's immediate reaction in order to fight humidity
- The lowest energy consumption cost
More accurate dehumidification along with greater energy savings is now possible thanks to the continuously running fan, found in the interior of the device.
How can this be achieved? The operation of the fan comes down to following:
1) The incessant movement of the fan assists the detection sensor to collect data from every spot of the room.
2) Contributes in the detection even of the smallest general increase of the humidity levels in a fast, effective and accurate manner.
3) Assists in defining whether the compressor will begin to work or not, taking humidity levels of the certain room into account.
That way, maximum energy saving is accomplished thanks to the continuously working fan, since:
The compressor does not work consecutively but only in the case that it is absolutely necessary to upgrade the air quality in your place,

The dehumidifier consumes a negligible energy amount,

The main consumption amount derives from the operation of the compressor.