26 / 05 / 2014
We are presenting you our new dehumidifier DE-MDT-10/20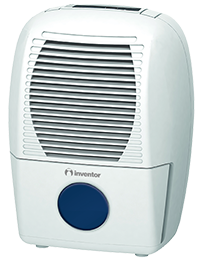 A handy product, ideal for commercial and residential spaces with poor ventilation. Available with LED digital display and water level display, as well as the auto-pause operation capability when the tank is full. Our new dehumidifier has continuous dehumidification option, continuous drainage option, auto restart and auto error diagnosis.
The existence of increased humidity can affect our environment; eliminate humidity, mold formation and unpleasant odors
Turn on Inventor's dehumidifier and remove humidity from your living and working environment!