25 / 07 / 2018
Wi-Fi Control for Multi & LCAC systems!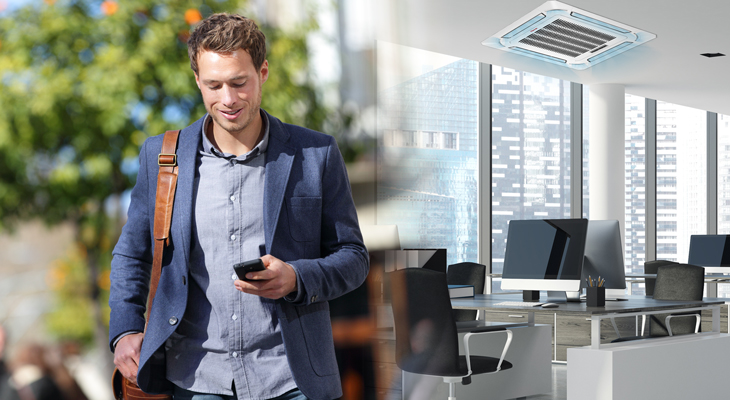 Inventor new Multi and Light Commercial Air Conditioning Systems present advanced remote management technology, contributing to the creation of the ideal conditions even in the most complex facilities, efficiently, easily & instantly! Install the Smart Port Wi-Fi Module, download for free the Invmate II application through Google Play & App Store and take advantage of any privilege provided by Wi-Fi control of units installed in business facilities, hotels etc:
Get the absolute control of you air conditioning units, from wherever you are! Check all the results of your air conditioners' performance on your mobile screen and adjust the conditions you prefer, whenever you prefer!
Achieve maximum energy and money savings due to the advanced technology that provides you the opportunity to monitor your air conditioners' operation and sets you free to change the mode they have been set to operate whenever you like. Avoid inexplicable use of your air conditioners and create the most comfortable environment at the lowest possible cost.
Thanks to the room temperature indication, you can adjust the desired levels from wherever to meet up the conditions you want. With the capability to adjust separately the units per room / floor, you can control each unit individually and set the preferred timeframe to set them on or off, ensuring absolute comfort once you return home.
Wi-Fi Control via Invmate II application provides you with a choice of features and capabilities so you can effectively control more than one unit in more than one room. Discover every aspect of Wi-Fi Management Inventor Professional Air Conditioning Systems offer and upgrade the quality of your life and air!