23 / 06 / 2016
What is the DC10 Inverter technology?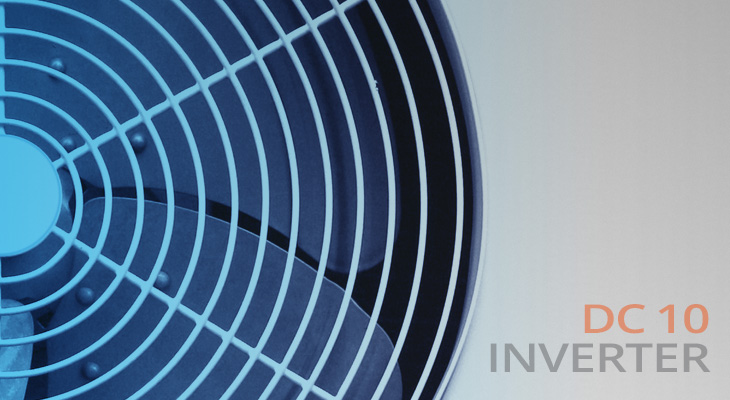 Inventor, being always innovative, presents the upgraded technology of DC10 Inverter air conditioners.
The new design of inverter devices offers better operational control of the compressor either in very low frequency aiming the avoidance of frequent restarts or in high frequency achieving ideal conditions of comfort in our place, with the lowest possible temperature fluctuation. Also, with small adjustment in the electronic and mechanic parts you can manage great accuracy, noise level decrease, better protection and greater energy savings during device operation.
Compressor operational control in extremely low frequency for stable room temperature and energy savings
High speed analyzer for the accurate control of the compressor
Compressor operational control in a wide frequency range for normal operation and accurate control of the performance
Technology for the control of the power supply for higher efficiency and greater protection
Simulation of the device operation with computer methods in order to decrease the oscillations and the noise level
Wide voltage range (150V-260V) for even better stability and without operational breakdowns
The extremely high operational frequency with absolutely accurate control can manage the demanded cooling and heating condition in a very short period of time