25 / 05 / 2014
New Product Range – Refrigerators A+ for maximum energy saving!
Inventor, after 48 years of experience in the field of air conditioners and having proved the reliability of the brand and the products that represents, develops the product range in the field of refrigerators with 3 new models.
These new products having low power consumption ranked in energy class A+
Our refrigerators offer you the ability of swapping the door to the right or to the left, a new product range designed for your needs.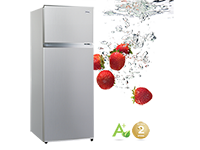 Double door INVMS210 refrigerator with total storage volume 210 liters and 4 stars freezer (****)
Climate class ST/N for excellent operation from +16 °C up to 38 °C and annual energy consumption 230kWh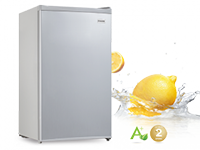 Bar refrigerator INVMS85A with total storage volume 85 liters and excellent operation from +16 °C up to 43 °C
Low annual energy consumption 110kWh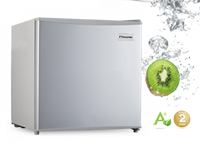 Mini bar refrigerator INVMS45A with total storage volume 45 liters and excellent operation from +16 °C up to 38 °C
Low annual energy consumption 110kWh