18 / 07 / 2016
What are the smart WiFi Ready air conditioners?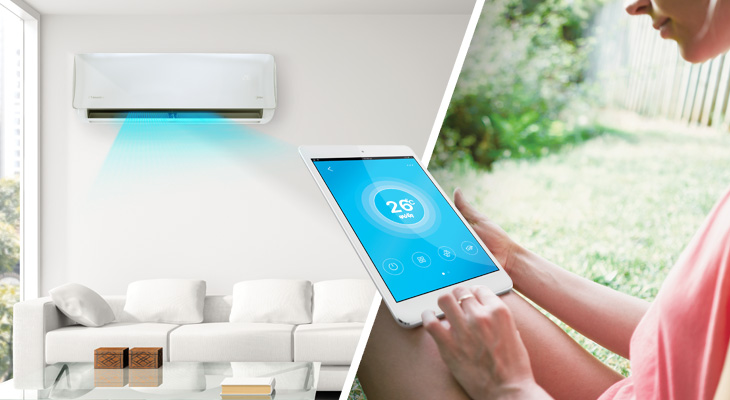 How does Passion WiFi operate?
Inside your home, along wih INVmate
Now you can enjoy the use of your air conditioner. You can control you air conditioner from wherever inside your home by activating your wireless network. All the functions are available in your Tablet or Smartphone just with a click.
Outside the house, along with INVmate
No one knows better than you what you actually want. Control your climate form wherever (internet connection is required). Reduce power consumption, save energy and when you return home enjoy the ideal conditions that you have created.
What do I need for WiFi installation?
When the technician installs your air conditioner, you will need…
Inventor WiFi Module (is not included in the packaging)
WiFi network in your home
Your Smartphone or Tablet
Smart Kit Installation instructions